Russian Language and Literature
Chair : Jung Hakyung
Location : bldg.3 / Room.431
Tel. : 02)880-6150
Introduction
Founded in 1984, the Department of Russian Language and Literature at Seoul National University is one of the oldest and most prominent programs in its field at the most prestigious university in Korea. The program provides students with a comprehensive education in the Russian language, literature, culture, and students are encouraged to pursue their intellectual curiosity and become competitive in today's job market. Our undergraduate program has attracted students seeking careers in diverse branches of the government, journalism, business, international relations, law, as well as academia. Russian is still the lingua franca over the vast territory of the former Soviet Union, and a good command of this language offers a gateway to Eurasia's diverse cultures, ethnicities, economies, and religions from broader perspective.

The department offers a systematic education in Russian grammar starting from the very basics to advanced levels and offers various programs in reading, writing and speaking as well. It provides courses in linguistics and literature for those students with an academic interest in Russian language, culture, and literature. The department has a scholarly exchange contract with Moscow State University – this not only enables a qualified Russian professor from MSU to come to Seoul National University every year, but also allows SNU students to attend summer language school or winter semester classes at MSU. Three excellent students in the Department are invited to study at MSU every year.

The department offers a number of courses in Russian language, linguistics and literature: language courses are organized by diverse levels and fields(beginning, intermediate, advanced Russian courses as well as Russia conversation, reading courses; literature courses are organized by periods, genres, or authors, which introduce students to creative worlds of great Russian writers and to the rich Russian literary tradition. Students are encouraged to explore major Russian works in the context of Western literature as a whole, and also examine Russian influence on modern Korean literature from comparative perspective. The Department also offers interdisciplinary Russian studies program in order to educate would-be Russian specialists: the program consists of selective courses in humanities and social sciences, such as Russian history, anthropology, politics and economy of former Soviet Union and contemporary Russia.

Above all, the department prides itself on being able to foster a sense of community among its students and faculty. Students gravitate toward the department because they are able to work closely in small groups with faculty members and share their passion for the field.

Alumni of the Department of Russian Language and Literature have contributed to Russo-Korean relations in various fields including politics, diplomacy, journalism, business, as well as educational and research institutions.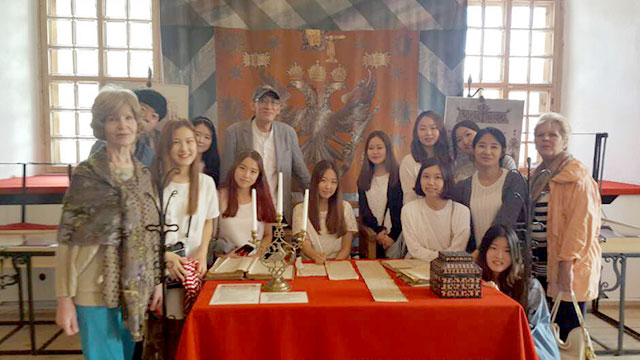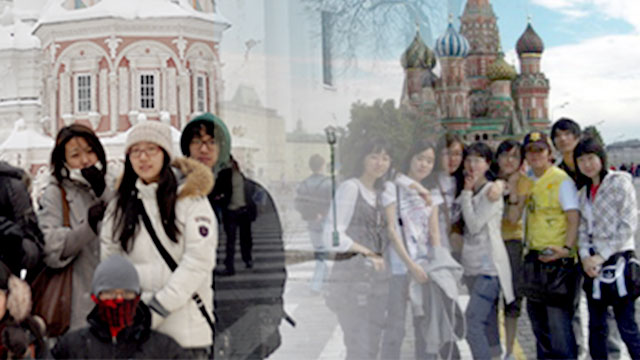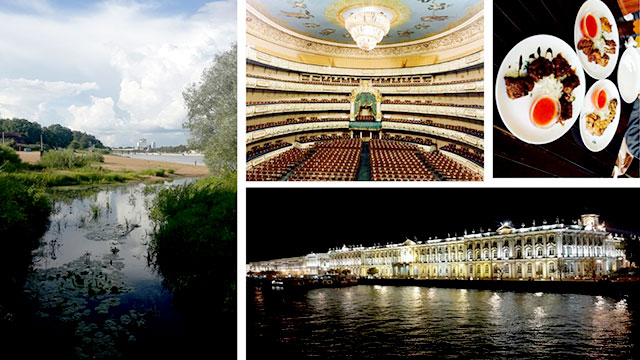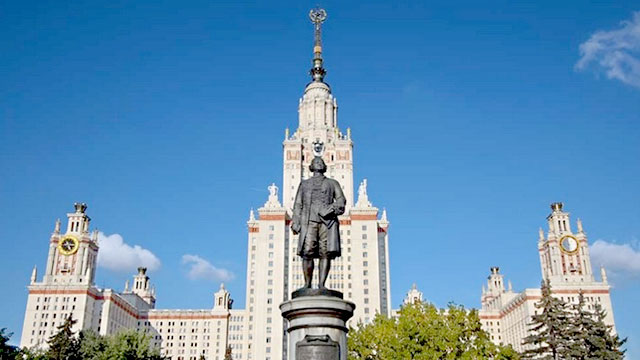 List of Professor
Name
Major
Contact
E-mail
Park Jong-So
Professor
Symbolism, history of Russian literature
02-880-6154
jspark@snu.ac.kr
Park Hyun-Seop
Associate Professor
Russian literature Russian drama
02-880-6090
shkrap@snu.ac.kr
Byun Hyun-Tai
Professor
Russian literature old Russian literature
02-880-9030
smex36@snu.ac.kr
Song Eun-Ji
Professor
Russian linguistics
02-880-6151
eunjis@snu.ac.kr
Jung Ha-Kyung
Professor
Russian linguistics_syntax
02-880-6152
hakyungj@snu.ac.kr