Introduction
Assuming that the purpose of college education is the cultivation of a liberal arts sensibility and the acquirement of basic knowledge in one's field of specialization, the study of philosophy is essential for the accomplishment of such an educational goal. Philosophical reflection on human thought and knowledge, actions and habits, life and history, culture and technology is necessary not only for one's personal edification and refinement, but also for becoming a professional in a chosen field.

The complexities of modern society dictate that one become an expert in one's chose field of endeavor. In order for a society to develop one step further, however, each professional member of that society should not rest content with expertise in his/her field, but also learn to have an eye for the overall structure and direction of society. A narrow perspective limited to one's immediate concerns and surroundings cannot possibly furnish a comprehensive vision for the world. One of the important aims of college education is to enable students to appreciate such comprehensive visions and to develop such visions for themselves. The discipline best suited to achieving this goal is philosophy. Students' extra-curricular activities include involvement in the Department of Philosophy Students Association, which is run through a steering committee. Under the steering committee may be found the editorial sub-committee which is in charge of publishing the Bulletin of the Department of Philosophy RePhil.

There are also academic societies such as the Social Philosophy Society, and the research group on politics of gender, Sophia. Graduate students from study groups with undergraduates from many departments, including the philosophy department. The department also organizes an annual field trip in which all members of the department participate. During the trip, professors and students have a chance to mingle and engage in informal discussions, amidst surroundings that bear the imprints of Korea's philosophical forebears.

Graduates generally choose one of two career paths upon graduation. The first is to continue with graduate studies to serve eventually as professors of philosophy at the university level. The other is to work in the fields of education, journalism, politics and business. In doing so, graduates often occupy positions of leadership in their chosen fields, thanks to their keen analytic ability.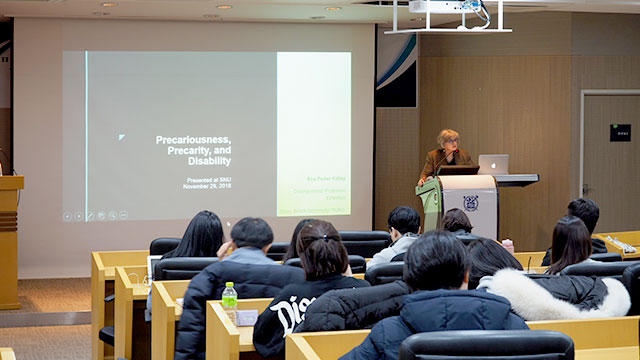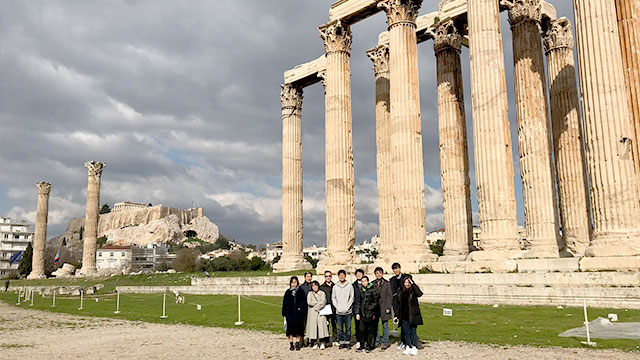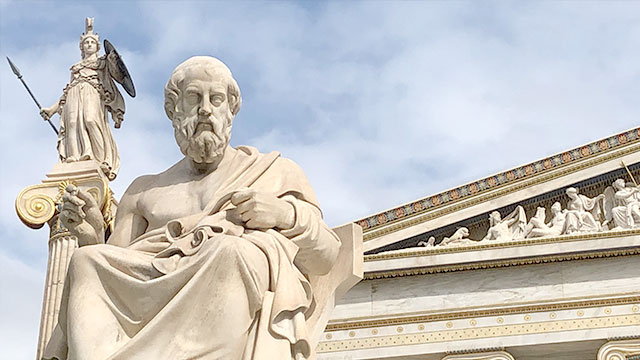 List of Professor
Name
Major
Contact
E-mail
Guo Yi
Professor
Confucianism, Taoism, Excavated texts
02-880-8069
gy62@yahoo.com
Kim Ki-Hyeon
Professor
Contemporary epistemology, philosophy of mind
02-880-6224
kihyeon@snu.ac.kr
Kim Sang-Hwan
Professor
French philosophy
02-880-8067
kimsh@snu.ac.kr
Park Chan-Kook
Professor
Metaphysics, Ontology
02-880-6220
ckpark@snu.ac.kr
Ahn Sungdoo
Professor
Indian Buddhist Philosophy
02-880-2499
sdahn@snu.ac.kr
Lee Nam-In
Professor
Phenomenology
02-880-8066
naminlee@snu.ac.kr
Lee, Sukjae
Professor
History of Early Modern Western Philosophy
02-880-6230
leesukjae@snu.ac.kr
Jeong Weon-Jae
Professor
East Asian philosophy_Neo-Confucianism
02-880-9155
salama@snu.ac.kr
Cho Eun-Su
Professor
Buddhist philosophy of India and Korea
02-880-6209
escho@snu.ac.kr
Kang Sang-Jin
Professor
Ancient and medieval Western philosophy
02-880-6226
frkang@snu.ac.kr
Kang Sung-Hoon
Associate Professor
Classical Western Philosophy
02-880-6229
sungkang@snu.ac.kr
Kim Hyun-Seop
Associate Professor
Ethics, Political Philosophy
02-880-6222
h.kim@snu.ac.kr
Lee, Hyun-Sun
Associate Professor
Neo Confucianism
02-880-4082
leehsun@snu.ac.kr
Chang Won-Tae
Associate Professor
Chinese Philosophy
02-880-8070
matchfactory@gmail.com
Chung Ho-Gun
Associate Professor
Social philosophy
02-880-6221
hgchung@snu.ac.kr
Han Sungil
Associate Professor
Analytic Philosophy_Metaphysics
02-880-6234
sihan8@snu.ac.kr
Lee Haeng Nam
Assistant Professor
Modern German Philosophy
02-880-6232
haengnamlee@snu.ac.kr